Dr. Eckart Stolle
GoogleScholar
|
GitHub
ORCID 0000-0001-7638-4061
ResearchGate
|
FigShare
ResearcherID G-3780-2011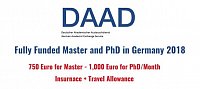 Research Interests
entomology, particularly (social) Hymenoptera (Insecta)
evolutionary and functional genomics | genome and chromosome evolution
social insect societies, behaviour and evolution
biodiversity, systematics, phylogeny, conservation of hymenopteran insects
supergenes, recombination, transposable elements
Evolutionary and Functional Genomics of social insects
Through complex processes evolution is constantly shaping species and populations. Due to novel phenotypic traits some species can adapt to specific environmental conditions. However, little is known about specific processes and molecular mechanisms involved. Functional genomics (e.g., by RNAi and RNAseq) helps us to understand the molecular mechanisms and regulations underlying such novel phenotypic traits, and comparative/population genomics (e.g., whole genome sequencing, RESTseq/RADseq, RNAseq, with Illumina, PacBio, Nanopore) allows us to understand the evolutionary origins and processes involved. Topics are:
Evolution of sociality, e.g. in bees (comparative genomics)
Trade-off between longevity and fecundity in social insects (functional genomics)
Evolution of supergenes, e.g. in ants (comparative/population genomics)
Evolutionary genetic processes and degeneration of supergenes or regions of limited recombination (comparative/population genomics)
Genomic mapping of reproduction/fecundity in bees (e.g. thelytoky, genetic queen determination) (functional/population genomics)
Evolution of genome structure and impact of transposable elements
Population Genetics, Conservation and Conservation Genomics
Many insect and pollinator species are threatened by habitat loss other factors and are thought to be largely in decline. Some species are more impacted than others. A decline in a species or population can have an profound impact on the health and genetic composition. Often fragmentation leads to increased inbredding with deleterious genetic effects accumulating and genetic diversity and exchange with other populations declining. In the long run, this hampers the adaptibility of a species for changing environments. But we know little about the status of many species nor their genetic diversity. We also know little about the limits a population can tolerate. Thus, we are interested in applying modern sequencing technologies to inform about:
Which species are in decline and why? How is decline and fragmentation of populations impacting the genetic diversity? What are the limits for a population's genetic diversity and size? How is genetic diversity shaped in extremely rare species?
Topics are:
Population genetics and inbreeding avoidance in fragmented subtropical stingless bees
Temporal population genomics of a specialist (oligolectic) bee species with only a single small and extremely isolated population in Germany
Measuring genetic diversity in extremely rare / highly specialized insect species as well parasitic species
Red Data Books/Lists and surveys for Conservation on a local/national level
e.g.:
Frank D & Schnitter P (Eds, 2016): Pflanzen und Tiere in Sachsen-Anhalt: Ein Kompendium der Biodiversität. 1132p:   Stolle E & Saure C (2016): Wespen (Hymenoptera: Aculeata). p910-929.   Saure C & Stolle E (2016): Bienen (Hymenoptera: Aculeata: Apiformes). p930-949.   Jentzsch M, Dziock F, Pellmann H, Saure C, Stolle E (2016): Schwebfliegen (Diptera: Syrphidae). p1088-1099.
Binot-Hafke M et al. (eds.. 2011): Rote Liste gefährdeter Tiere, Pflanzen und Pilze Deutschlands.Band 3: Wirbellose Tiere (Teil 1), Naturschutz und Biologische Vielfalt 70 (3),716 S.:   Schmid-Egger C (unter Mitarbeit von ..., Stolle E...) (2011): Rote Liste und Gesamtartenliste der Wespen Deutschlands. Hymenoptera, Aculeata: Grabwespen (Ampulicidae, Crabronidae, Sphecidae), Wegwespen (Pompilidae), Goldwespen (Chrysididae), Faltenwespen (Vespidae), Spinnenameisen (Mutillidae), Dolchwespen (Scoliidae), Rollwespen (Tiphiidae) und Keulhornwespen (Sapygidae). p419-465.   Ssymank A et al. Rote Liste und Gesamtartenliste der Schwebfliegen (Diptera: Syrphidae) Deutschlands. p13-83.<
Stolle E et al. (2004): Rote Liste der Wegwespen, Spinnenameisen, Keulen-, Dolch- und Rollwespen (Hymenoptera: Pompilidae, Mutillidae, Sapygidae, Scoliidae, Tiphiidae) des Landes Sachsen-Anhalt. Berichte des Landesamtes für Umweltschutz Sachsen-Anhalt 39 (2004): 375-381.
Stolle E et al. (2004): Rote Liste der Grabwespen (Hymenoptera: "Sphecidae") des Landes Sachsen-Anhalt. Berichte des Landesamtes für Umweltschutz Sachsen-Anhalt 39 (2004): 369-375.
Jaffe R et al. (2010): Estimating the Density of Honeybee Colonies across Their Natural Range to Fill the Gap in Pollinator Decline Censuses. Conservation Biology 24(2):583-593.
Interested to join the lab?
If you are interested in doing a Masters or PhD project in our lab on the listed or similar topics, please contact us. Funded/open positions are published here, wehn available. Otherwise there are possibilities to get funded through a scholarship. for nationals a DeutschlandStipendium might be an option, for internationals countryspecific funding opportunities might be an option. If you want to come to Germany for a Master or PhD, the
DAAD
offers stipends. Other option might be DFG, or the Humboldt Foundation.
Publications
See also
[Google Scholar]
Career
2017 University Halle, researcher/postdoc/assistant professor
2015-2017 Marie-Curie IEF Fellow, Queen Mary University of London, ant evolutionary genomics group of Dr. Y. Wurm
2014-15 DAAD PostDoc, Queen Mary University of London, group of Y. Wurm
2014 visiting scientist University of Buenos Aires, Argentina
2014 visiting professor University Sao Paulo, Brazil
2011-2014 research assistant BioSolutions GmbH, Halle
2013 PhD, University Halle, Molecular Ecology group of Prof. R. Moritz
2007-2010 research assistant University Halle, Molecular Ecology group of Prof. R. Moritz
2007 Diploma (Biology), University Halle
Institut für Biologie, Hoher Weg 8, 06099 Halle, Germany
---
---