M.Sc. Tabea Streicher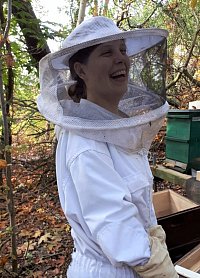 Research interests
Host-parasite interactions
Bee viruses
Viral evolution
Sustainable beekeeping
Research projects
VOODOO
Viral eco-evolutionary dynamics of wild and domestic pollinators under global change
VOODOO aims to discover how the eco-epidemiological dynamics of plant-pollinator-virus interactions from individual to community levels are modulated by changes in the availability and quality of nutritional resources driven by global change pressures.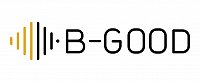 Giving beekeeping guidance by computational-assisted decision making
B-GOOD will pave the way towards healthy and sustainable beekeeping within the European Union by following a collaborative and interdisciplinary approach.
Merging data from within and around beehives as well as wider socioeconomic conditions, B-GOOD will develop and test innovative tools to perform risk assessments according to a novel Health Status Index (HSI).
B-GOOD has the overall goal to provide guidance for beekeepers and help them make better and more informed decisions.
For more information please visit the B-GOOD website.

Curriculum vitae
Since 2019
Ph.D. candidate, Martin Luther University Halle-Wittenberg, Institute of Biology, General Zoology
2015 - 2018
Master of Science in Biology, Martin Luther University Halle-Wittenberg
Thesis: 'Viral host-adaptation of Deformed wing virus to Apis mellifera versus Bombus terrestris'
2011 - 2015
Bachelor of Science in Biology, Technical University Dresden
---
---