Dr. Eckart Stolle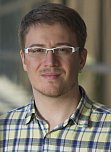 GoogleScholar
|
GitHub
|
ORCID 0000-0001-7638-4061
ResearchGate
|
FigShare
|
ResearcherID G-3780-2011
/
Publons
member of the steering committee of the GBOP (genomic basis of phenotypic innovation in insect evolution) initiative for a DFG priority program. associated member of DFG research unit So-Long (FOR2281/2) between Freiburg, Mainz, Münster, Regensburg, Halle, Frankfurt, Groningen and Friborg. thanks to our funders: DAAD, DFG, Marie-Curie-Actions, EASI-Genomics (European Union), the German and European Tax Payers!
News
2020-01: new place: ZFMK Bonn (Head of Section Comparative Insect Genomics).
2019-12: samples, papers and grants submitted =) and preparations started for my new post as Head of Section Insect Comparative genomics at the Leibniz Institute for Animal Biodiversity / Research Museum Alexander Koenig (Bonn). new email: e.stolle (at) leibniz-zfmk.de
2019-08: Bee microRNA preprint with Karen Kapheim et al. on BioRxiv
2019-07: Thanks to EASI-Genomics for funding my proposal!
2019-07: great SMBE conference in Manchester. Thanks SMBE for the financial support (Young Investigator Award)
2019-05: 2 grants submitted! Oral Presentation at the SMBE conference! MolEcol paper with J Colgan and Y Wurm is now published
2019-02: Joe's and Yannicks bumblebees, pesticides & RNAseq paper accepted in MolEcol!
2019-01:thelytoky MBE paper is online (Media coverage: Eureka,ScienceDaily,phys.org,The Atlantic,upi,MSN ,VBIO ,IDW)
2018-12: honeybee genomics paper accepted in MBE, ant supergene paper accepted in MBE, Alkali bee genome paper accepted in G3! grant submitted, now back to prepping another MS for submission, 1 minor revision and wait for another MS to come back from review.
2018-11: watch out for our new honeybee paper, just got accepted @ MBE; also, our collab. work with QMUL got a minor revision and another collab. paper got submitted.
2018-11: both paper revisions are back with MBE, 2 more papers from collaborations are submitted/on bioRxiv, grant proposal almost done, stingless bee assembly done
2018-10: our ant genomics paper got a minor revision! Nanopore sequencing also is going good, got 17Gb on one flowcell (9.4.1 flowcell, LSK108 1D ligation kit)
2018-09: our BioRXiv paper is in review. Our honeybee genomics paper got a major revision
2018-09: finally started nanopore sequencing: stingless bee 2 runs @ 7.2/7.4 Gb = 50x. MaSuRCA assembly with 50x Illumina yield up to 4Mb N50, Canu still running, miniasm/racon/pilon about 2Mb N50, and all with BUSCO 96-98.6%. solitary bee nanopore sequencing @ 15x with relatively low Illumina coverage next, other bees coming soon
2018-08: 2 talks at the international IUSSI meeting in Sao Paulo about our recent findings on the genetic basis of thelytoky in honeybees and on supergene evolution in fireants. thanks @ DAAD for the funding
2018-05: talk at the Genomics of Social Insects meeting in Cold Spring Harbor/NY
Research Interests
Evolutionary Genomics of social insects
Insect phenotypic innovation and comparative genomics
Conservation Genomics
Chromosome and genome evolution in populations and species
Entomology, particularly Hymenoptera
short and long read DNA sequencing (Illumina, Ion Torrent, PacBio, Nanopore)
RNAseq, long read RNA sequencing
Epigenomics (DNA methylation, Chromatin modifications)
also intertested in Proteomics
RNAi, also intertested to apply CrisprCas
genome assembly and annotation
population scale approaches, genetic diversity, molecular evolution
regulatory networks
Evolutionary Genomics of social insects
Sociality is one of the major transition of life and social species such as bees, wasps and ants are major players in terrestrial ecosystems. Furthermore they provide important ecosystem and agricultural services, such as pollination. We are interested how the extremely complex insect societies are regulated on a molecular level and what are the evolutionary processes facilitating the origin and shaping sociality. We use cutting-edge molecular and genomics approaches to address major questions and topics:
genetic and regulatory basis of caste determination
evolutionary genomics signature of eusociality
population dynamics and genetics of social insects, including mating behavior
origin and molecular underpinnings of social parasitism, i.e. loss of sociality
genomic architecture of major transitions, i.e. chromosomal inversions and degenerative expansion of social chromosomes in polygynous fire ants
Insect phenotypic innovation and comparative genomics
Insects are by far the most speciose group of higher eukaryotes and have evolved a tremendous diversity in behavioral, physiological and morphological adaptations. However, apart from a few insect model organsims, we know comparatively little about the genomic basis of phenotypic innovations in insects. Thereforewe aim to shed light into the genome evolution and molecular mechanisms shaping or shaped by new phenotypes, such as:
special reproductive strategies such as parthenogenesis
sex determination and sexual dimorphisms
parasitism and its associated changes in multiple morphological and behavioral traits
adaptations to extreme environments or diets
general population genomic effects and signatures of selection
Conservation Genomics
Many insect and pollinator species are declining due to habitat loss or homogenization. Some species are more affected than others, but some species always had small population sizes and survived yet without big problems. A decline can have a profound impact on the genetic composition of a species or population due to detrimental effects of genetic drift, loss of adaptability to changing environments and increased levels of inbreeding. We know little about the population size and genetic diversity limits a population or species can tolerate. Thus, we are investigating extreme cases with modern sequencing technologies to answer the following questions:
Which species are in decline and why?
How is decline and fragmentation of populations impacting the genetic diversity?
What are the limits for a population's genetic diversity and size?
How is genetic diversity shaped in extremely rare species?
What are mechanisms of inbreeding avoidance in subtropical stingless bees?
How genetically diverse (concurrent and historic) is the extremely isolated German population of Camptopoeum frontale, a specialist (oligolectic) bee species?
How can genetic information support the evaluation of the conservation status of species for Red Data Books?
Publications
See also
[Google Scholar]
other publications (selected)
Frank D & Schnitter P (Eds, 2016): Pflanzen und Tiere in Sachsen-Anhalt: Ein Kompendium der Biodiversität. 1132p:   Stolle E & Saure C (2016): Wespen (Hymenoptera: Aculeata). p910-929.   Saure C & Stolle E (2016): Bienen (Hymenoptera: Aculeata: Apiformes). p930-949.   Jentzsch M, Dziock F, Pellmann H, Saure C, Stolle E (2016): Schwebfliegen (Diptera: Syrphidae). p1088-1099.
Binot-Hafke M et al. (eds.. 2011): Rote Liste gefährdeter Tiere, Pflanzen und Pilze Deutschlands.Band 3: Wirbellose Tiere (Teil 1), Naturschutz und Biologische Vielfalt 70 (3),716 S.:   Schmid-Egger C (unter Mitarbeit von ..., Stolle E...) (2011): Rote Liste und Gesamtartenliste der Wespen Deutschlands. Hymenoptera, Aculeata: Grabwespen (Ampulicidae, Crabronidae, Sphecidae), Wegwespen (Pompilidae), Goldwespen (Chrysididae), Faltenwespen (Vespidae), Spinnenameisen (Mutillidae), Dolchwespen (Scoliidae), Rollwespen (Tiphiidae) und Keulhornwespen (Sapygidae). p419-465.   Ssymank A et al. Rote Liste und Gesamtartenliste der Schwebfliegen (Diptera: Syrphidae) Deutschlands. p13-83.
Stolle E et al. (2004): Rote Liste der Wegwespen, Spinnenameisen, Keulen-, Dolch- und Rollwespen (Hymenoptera: Pompilidae, Mutillidae, Sapygidae, Scoliidae, Tiphiidae) des Landes Sachsen-Anhalt. Berichte des Landesamtes für Umweltschutz Sachsen-Anhalt 39 (2004): 375-381.
Stolle E et al. (2004): Rote Liste der Grabwespen (Hymenoptera: "Sphecidae") des Landes Sachsen-Anhalt. Berichte des Landesamtes für Umweltschutz Sachsen-Anhalt 39 (2004): 369-375.
Jaffe R et al. (2010): Estimating the Density of Honeybee Colonies across Their Natural Range to Fill the Gap in Pollinator Decline Censuses. Conservation Biology 24(2):583-593.
Interested to join the lab?
If you are interested to join the lab for a Masters or PhD project, please contact us. Unless otherwise stated, we currently have no open positions, but support applications to external funding, e.g.
DFG
European Commission, Marie Curie Actions
Humboldt Foundation
DeutschlandStipendium (PhD)
local govermental stipends (Master/PhD)
CV
2017 University Halle, PostDoc/Researcher/Assistant
2017 short-term Lecturer, Queen Mary University of London
2015-2017 Marie-Curie IEF Fellow, Queen Mary University of London, ant evolutionary genomics group of Dr. Y. Wurm
2014-15 DAAD PostDoc, Queen Mary University of London, group of Y. Wurm
2014 visiting scientist University of Buenos Aires, Argentina
2014 visiting professor University Sao Paulo, Brazil
2011-2014 research assistant BioSolutions GmbH, Halle
2013 PhD, University Halle, Molecular Ecology group of Prof. R. Moritz
2007-2010 research assistant University Halle, Molecular Ecology group of Prof. R. Moritz
2007 Diploma (Biology), University Halle
2006 research visit South Africa, Univ. of Pretoria
Teaching
Bachelor/Lehramt (Biologie,Geographie,Biochemie,Bioinformatik): Grundpraktikum Zoologie (Vorlesungen, Praktikum, Prüfungen)
Master (Biology): General Zoology (Evolutionary & Population Genomics, Lectures, paper seminar, research project)
Bachelor/Lehramt (Biologie): Verhaltensbiologie/Behavioral Genetics (Vorlesungen, Praktikum)
Location of our lab
Institut für Biologie, Hoher Weg 8, 06120 Halle, Germany North tract of the building, 6th floor, AG Allgemeine Zoologie (Prof. Dr. R. Paxton) To get here by public transport, take Tram number 7 towards "Kröllwitz" (Tram stop under the "bridge", has a ticket machine) from the Main Train Station until stop "Louise Otto Peters Straße" (the ride takes about 15-20 minutes, its the second stop after crossing the Saale river)), where you cross the street into "Am Birkenwäldchen" and follow it straight through the little walkway and the end until the Institute building (ca 5 min walk).
Institut für Biologie, Hoher Weg 8, 06120 Halle, Germany
---
---