News
2023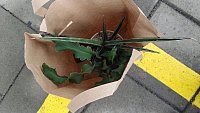 Present from the gardeners of the Botanical Garden Jena
24.01.2023: What a nice present from the gardeners of the Botanical Garden in Jena after having been invited to give them a talk about the invasive Garden ant Lasius neglectus in their garden.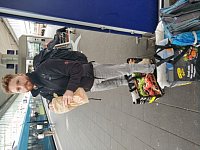 Lukas on collection trip to Münster
10.01.2023: A quick trip to the Molecular Evolution and Sociobiology Group of Jürgen Gadau in Münster with Lukas. Guess I never was that quick and successful in "collecting" ants.
09.01.2023: A happy new year! What a year ending: first a DFG project was granted (EMINENT: Consequences of an EMerging parasite on an INvasivE aNT in Europe; stay tuned!) and then the university building with my office got flooded. Looks like a fun 2023!

2022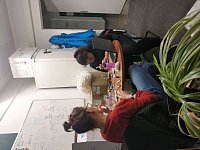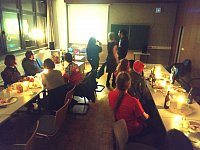 09.12.2022: Christmas party 2022! Finally again in it's old glory and with Pina and Andreia preparing a special treat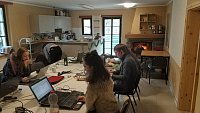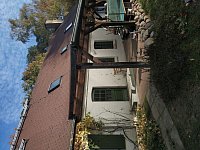 29.10.2022: First ever general zoology writers camp at the field station Fauler Ort, with Tabea, Andreia, Patrycja, Lucie, Christopher, Sara and myself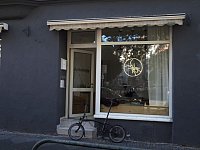 17.09.2022: What an honor and supernice oppurtunity to give the introductory talk for Evelyn Bracklow's art project Antology in Dortmund in the rooms of the Frappanz Kollektiv . Check it out and stay tuned.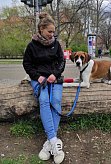 14.09.2022: After a supernice week in Berlin at the Ecological Immunology Workshop 2022 , our group welcomes Sally-Luise Volland that started her BSc work on establishing a pH measurement system to track the use of formicine venom gland secretions in realtime and our group also welcomes Emil Cyranka that will together with Nina Schäffner elucidate the potential of formicine ant venoms to detoxify plant alkaloids in his BSc work.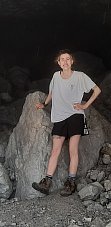 29.08.2022: Welcome to Nina Schäffner that started her BSc work in our lab elucidating the potential of formicine ant venoms to detoxify plant alkaloids.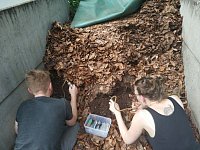 L. neglectus sampling in Jena
06.07.2022: A fun afternoon in Jena with Pina and Lukas. First sampling L. neglectus in the botanical garden and then handing over samples while enjoying a beer with our collaborators Adrian Richter and Kenny Jandausch .

01.06.2022: Welcome to Pina Brinker who just started today in our group!

12.04.2022: Congratulations to Tim Kaufmann for successfully defending his BSc-Thesis: Potential detoxification of the plant alkaloid cytisin by the ant Camponotus nicobarensis via poison gland secretions

25.02.2022: Research funding of the Ethologische Gesellschaft e. V. awarded: Towards automatic tracking of sanitary behaviours involving antimicrobial compounds in space and time
---
---